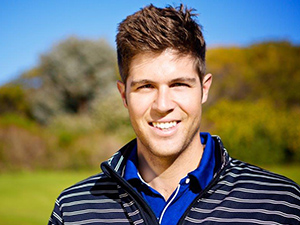 EOGA's Managing Director, Etienne Olivier, founded EOGA in 2010 at the prestigious Steenberg Golf Estate, where he served his PGA of SA apprenticeship. 
Etienne has always had a great love for the game, since beginning his golfing career at the age of 12 in the Eastern Cape. He represented his school at the SA Schools National Tournament and went on to represent Eastern Province at the Inter-Provincial Tournaments in 2003/4. After matriculating Etienne had decided to focus on a career in golf and so he moved to Cape Town in 2006. This was the start of his journey at Steenberg Golf Club, as a Pro Shop Assistant, slowly branching out into coaching while occasionally assisting the Club Pro.
Soon after completing his apprenticeship he realised his heartfelt passion for educating and enriching golfers with the required skill set to improve their game, which led to pursuing a full time career in coaching.
Since then Etienne has extended his expertise in the golfing fraternity, some of his accomplishments include:
Director of Instruction for the International 5SK program.
PGA of SA class A status.
TaylorMade MAT-T (3D swing analysis) operator.
AimPoint Putting Instructor.
Level 1 BodiTrak Instructor.
Long Term Athlete Development for junior coaching, which links closely to the Starting New At Golf (SNAG) program.
Coaching various Men & Ladies Club Champions; Western Province Inter-Provincial Teams; Elite Junior Squads.
Founder and Co-Owner of Cape Town's first indoor facility, the GolfLAB.
Etienne's passion for working with people and nurturing relationships with those he comes into contact with, has attributed to the growth of his diverse clientele over the years.
Comprising of men and ladies of all ages ranging from 3 years to 90 years; beginners to SA Amateurs; and from local and overseas clients who visit Steenberg annually, specifically to work on their game with Etienne.
Etienne's current and past elite golfers have included some of the very talented Western Province players such as JP Strydom, Werner Theart, Elmo Barnard, Sarah Osborne and Michelle Swanepoel, to name just a few.
Alongside his fellow coaches, Etienne believes in using state-of-the-art technology to ensure there is "No Guesswork" and to fast track his clients improvement. His coaching techniques are of world standard and he and his partner are continually looking at international coaching trends and seeking out the best golf information available to ensure EOGA's clients receive the very best lesson and knowledge possible.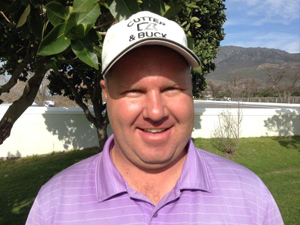 QUINTIN VAN DER BERG
DIRECTOR OF INSTRUCTION
Quintin has coached for the past 20 Years on most major tours worldwide. Some current and past pupils include Garth Mulroy, Trevor Fisher Jnr, Andrew Georgiou, Neil Schietekat, to name a few. 
Previously a Director of Instruction for David Leadbetter Academies, Quintin brings a wealth of international experience, having been mentored by some of golf's top instructors! Quintin's strength lies in his expertise in being able to break down complicated swing problems and being able to get his pupils to easily grasp the "what" and "how" required to correct the problem.
Quintin believes in utilizing technology to ensure that there is "No Guesswork". This, with his easy-to-understand and simple communication, creates a holistic approach to long term improvement.
Quintin continues to seek out the best golf information available internationally to share with his pupils and assist them in becoming the best players they can be and fulfilling their potential.
Quintin focuses much of his time on Elite junior development to help nurture our future stars! Some of his accomplishments include:
Director of Instruction DLGA Spain.
PGA of SA class AAA status.
TaylorMade MATT master operator.
Medicus Certified Instructor.
Director of the international 5SK program.
Golf Machine Authorized Instructor.
Coached 12 National Amateur Champs and assisted with various European National Teams.
7 Club Champions worldwide.
Western Province Elite Junior Squads.
Presented for the PGA of Spain and author of various magazine articles.
Boditrak – Certified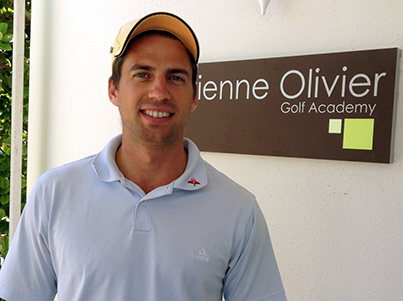 David is a natural sportsman who also plays tennis! He really enjoys the physical and mental strength needed to beat an opponent and this has resulted in an impressive list of Golfing Achievements: 
2 time Matchplay Champion at Somerset West Golf Club
3 Boland Junior titles
Represented Boland under 18
Represented WP B senior team, winning side that year in 2008.
WP under 23 champion in 2006.
Mowbray Club Champion 2007
Mowbray Matchplay Champion 2007
PGA Qualified Coach
BodiTrak – Level 1
Using his vast experience and knowledge of many sports, David likes to establish if his clients play any other sports so that he can simplify the golf swing by relating it to a familiar movement in another sport. This approach assists the client in understanding the swing better, resulting in faster improvement and is less confusion with terminology.
He believes in keeping the instruction simple and getting his client to verbalise and provide feedback on the different drills that are done, thus ensuring client expectations are met.
David is committed to growing Junior Golf and has started the Western Province Golf Academy, where emphasis is on the enjoyment of the game and spending time on the course. He has also started a Junior Academy at Milnerton Golf Club to encourage more juniors to play.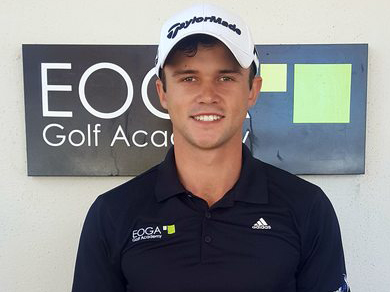 MATT DURHAM
PGA QUALIFIED GOLF PRO
Matt Loves working with people – in particular, juniors and children with special needs. He understands their need for consistent change of drills and exercise to keep them focused and retain interest. 
A natural sportsman, Matt excelled at both team and individual sports and achieved colours in cricket, athletics, hockey, rugby and won HG Bell Match Play Championships in 2013.
Matt completed his Sport Science degree and PGA qualification at TUKS Golf at the University of Pretoria and also studied sport psychology, course management with touring pros, gym instruction and nutrition.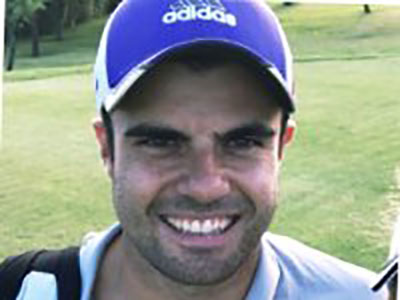 TJ is passionate about all things golf. Having played golf from a very young age, his ambition is to play on tour and he believes that he has established what it takes to hit a great shot which he is always willing and able to share with his clients. 
He loves teaching golfers of all skill levels from juniors and beginners right through to the up and coming amateur golfer and ensures that his clients leave the lesson having learnt or accomplished something that helps them on the road to playing better golf.
He has his Professional Golf Association Diploma which he completed in Pretoria at the The Golf School of Excellence.
TJ believes that the key to dropping shots or to break the magic 100 (or 90 or even 80) is to work on the short game. And Bobby Locke's famous quote "Drive for Show – Putt for Dough" is a great motto in TJ's book.